Although travel is an all year round activity as the summer approaches more people tend to go on holiday. So it's time to get cracking to find the best fashion pieces for the most stylish holiday. Since festivals have already started and will soon get in full swing of things let's start off with a some festival/ beach holiday packing plans.
I have made up two outfits with this season's trends that would make the perfect outfits for this type of holiday.
This first outfit is perfect for the daytime. You can wear it over a bikini and add a beach bag if you're off to the beach. Packing a pair of denim shorts is easy as it can be used to create more than one outfit over the span of the holiday. The top is also cute and if you have limited luggage space you can choose to simply take a maxi skirt and transform the outfit from day to night.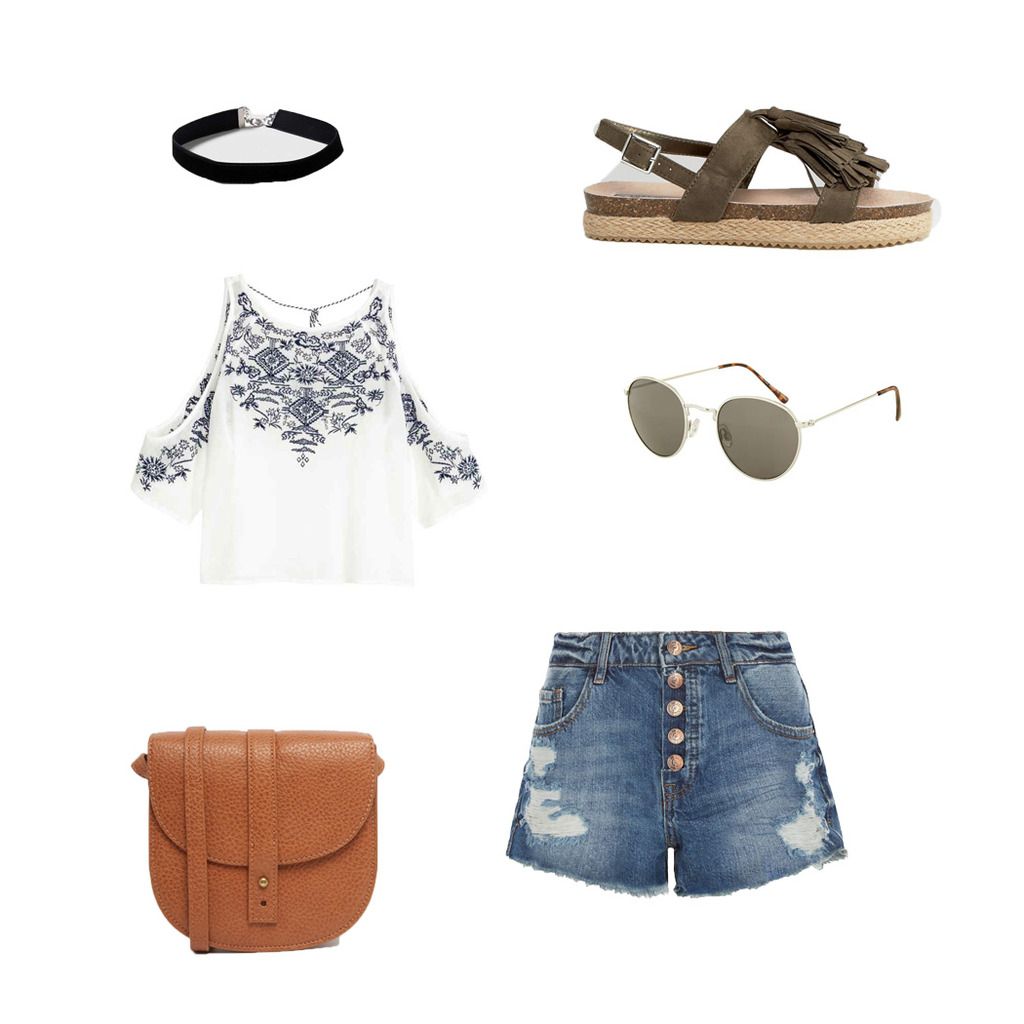 For a more romantic and evening look a simple off shoulder, light dress can do the trick. Something like this will not take very much luggage space and you can add little things to make it more special. Besides the bag and shoes which happen to be the same shades as the embroidery of the dress I added the floral beaded headband for a fancier look.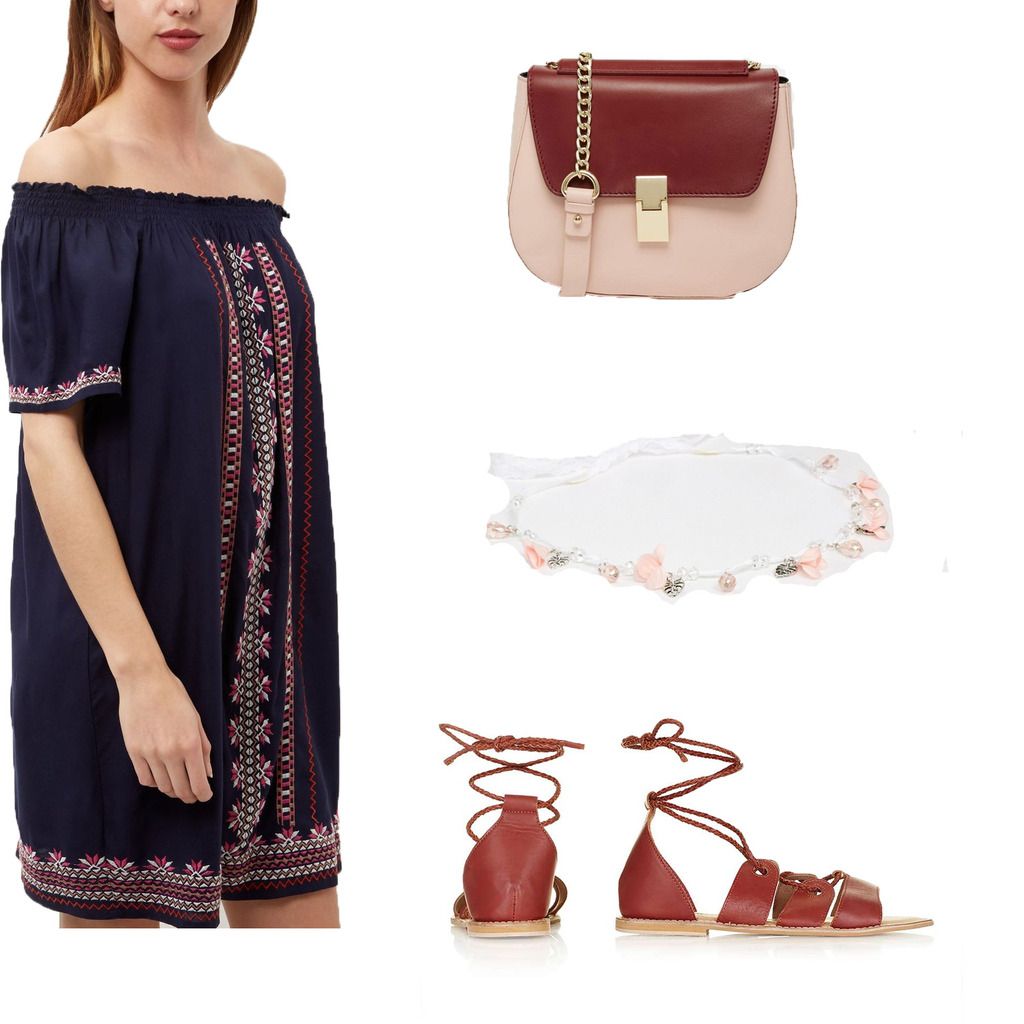 *Click on the different items for the links.
In little words what you are looking for for your festival or beach trip is cold shoulder or off shoulder pieces, denim, saddle bags, tassels, tie up sandals, and bold accessories like chokers or headbands.