The best part of a holiday is the excuse to buy clothes beforehand as you imagine walking your way through the streets of whichever place you're going. Are you one of those people? Well then if you are going on a beach holiday or maybe to Glastonbury tomorrow go over to
last week's post
. If you are going to a lovely city keep reading, two amazing outfits are about to follow.
This first outfit is cute and ideal for the day sight seeing stroll. The shoes are great to give you a bit of added height but still enjoy the comfort needed.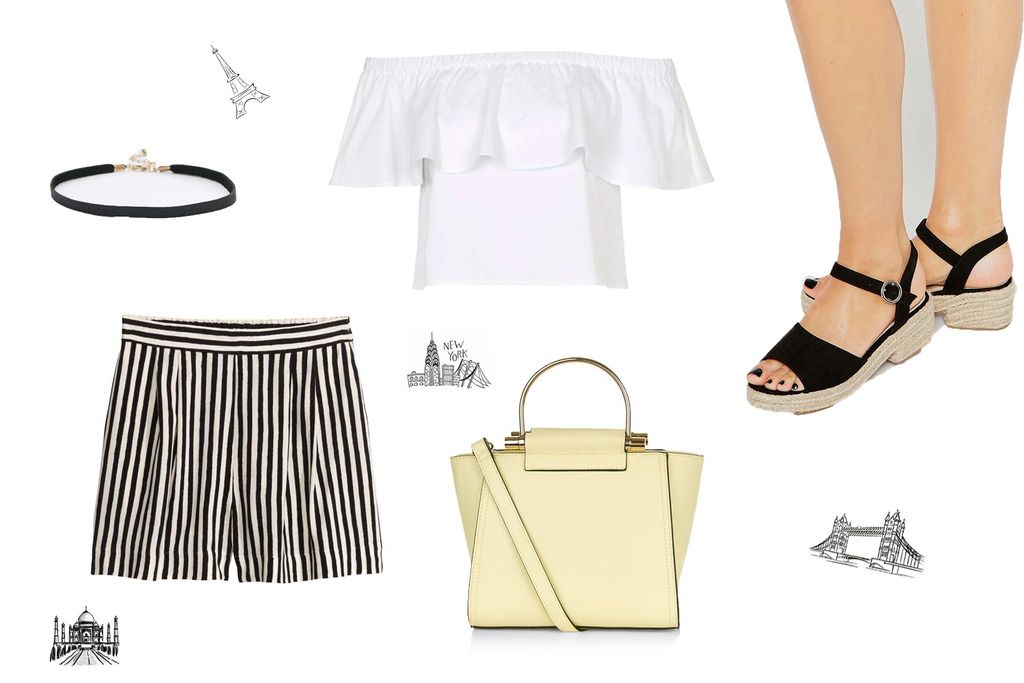 This second outfit is perfect for a nice evening meal in a fancy restaurant followed by the appreciation of the city's nigh time views.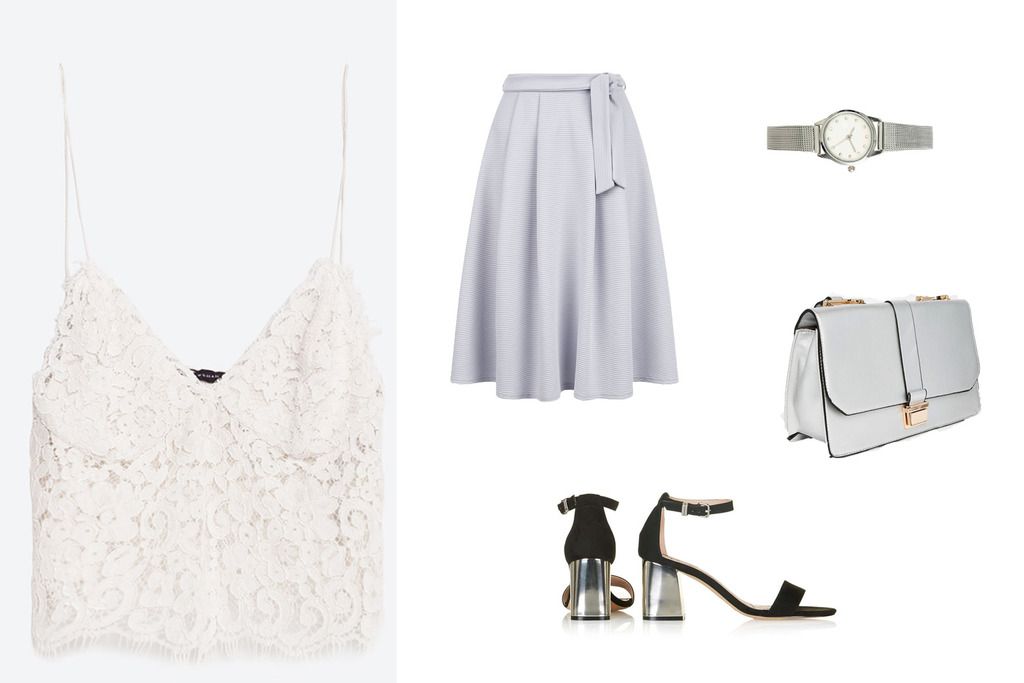 Click on the different items on the images to head to the website
In a nutshell what you need for your city holiday are a nice pair of shorts which are not too short, anything off-shoulder or with a bit of ruffles or lace. Go for high waisted bottoms and a little cropped on the upper half. In terms of accessorizing keep it simple, let your clothing items make the statements. Mini bags are a big thing and they look super cute with any outfit, plus their easier to pack. As for a choice of shoes, it's nice to have a bit of a heel especially for the evening. However, you will be walking quite a bit so opt for block mid-heels as they can be quite comfortable to walk in.